SimpleSportsCaster Pricing Update
August 17, 2021
SimpleSportsCaster is phasing out subscriptions in favor of one-time purchases.
To our loyal subscribers: Thank you! Your Basic or Deluxe subscriptions will automatically convert to a perpetual Basic or Deluxe license that never expires. You can keep using the same great features of SimpleSportsCaster unlocked by your subscription but without paying any more subscription fees.
After SimpleSportsCaster successfully converts your subscription to a perpetual license, you'll see a message like this.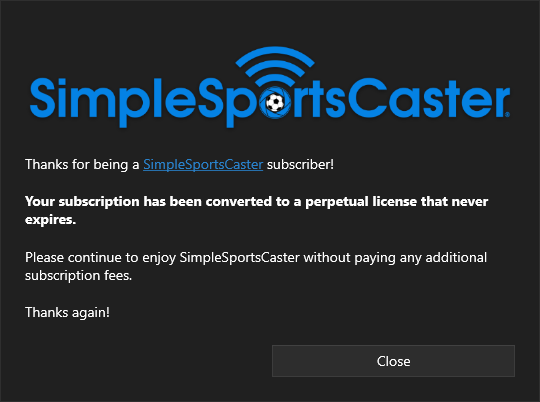 As before, the Basic license unlocks live streaming and recording without any time limits. The Deluxe license unlocks all of the advanced features of SimpleSportsCaster.
Here are the feature and pricing options: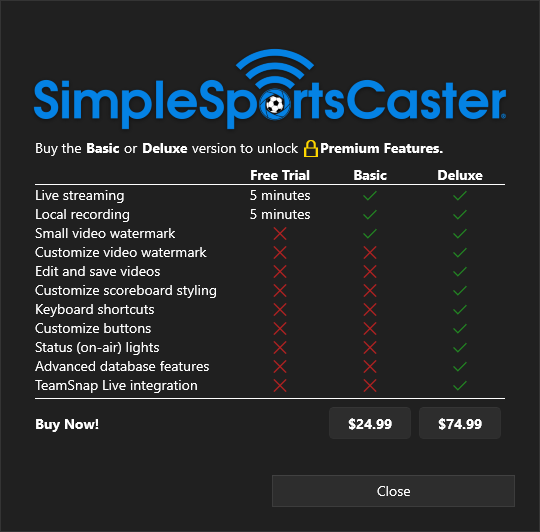 There is also upgrade pricing if you have the Basic license and want to unlock all of the Deluxe features.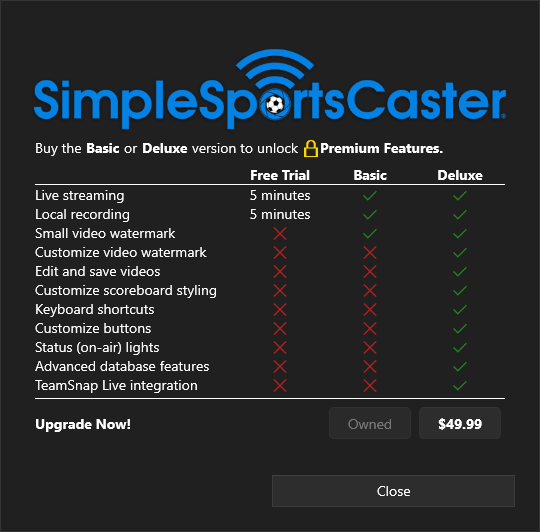 If you have comments or questions about the subscription conversion process or the new pricing, please contact us by email or by using our contact form.
If you want to use SimpleSportsCaster in your club, school, or business, we have other licensing options available, including volume options. Get in touch by email or by using our contact form and we'll be happy to discuss the other options with you.
Thanks and happy filming!